About Tucson Port Authority
At Tucson Port Authority, we provide opportunities in warehousing for the Copper industry in the Southwest.
Location
Tucson Port Authority is strategically located within Century Park Research Center Southeast of Tucson, Arizona. Also located within Century Park is the Port of Tucson which provides rail services to Tucson Port Authority.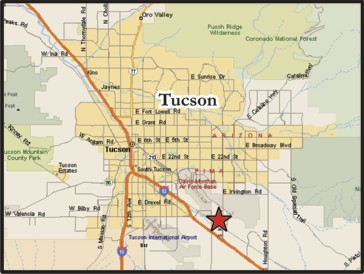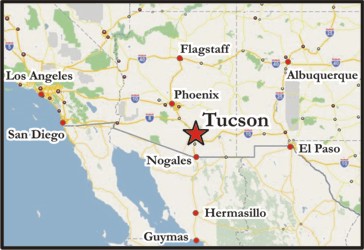 Truck Transportation
Shipping and Receiving by truck benefits from the best access to interstate truck traffic in Arizona. Tucson Port Authority's location 1.5 miles North of interstate 10 via 4 lane divided highway allows for convenient and efficient logistics.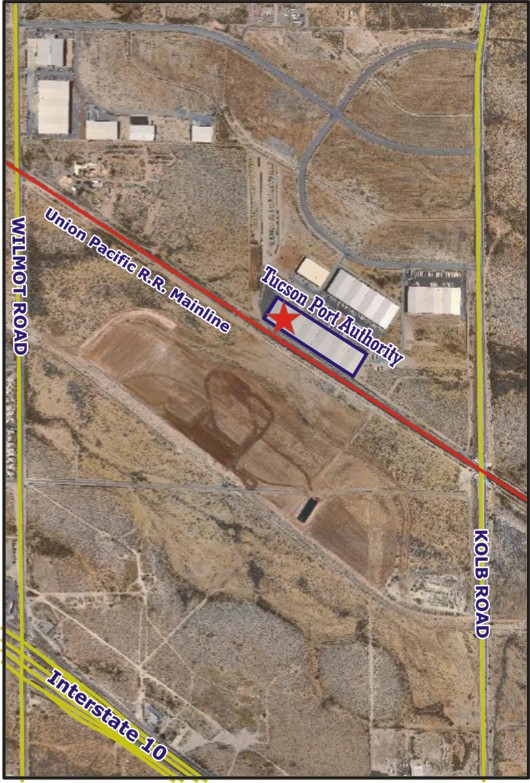 Rail Transportation
With 6 day a week rail service through the Port of Tucson, Tucson Port Authority is the link between truck and rail shipments in the southwest. Direct dock access to rail from the warehouse allows us to expedite the loading and unloading of shipments by rail.